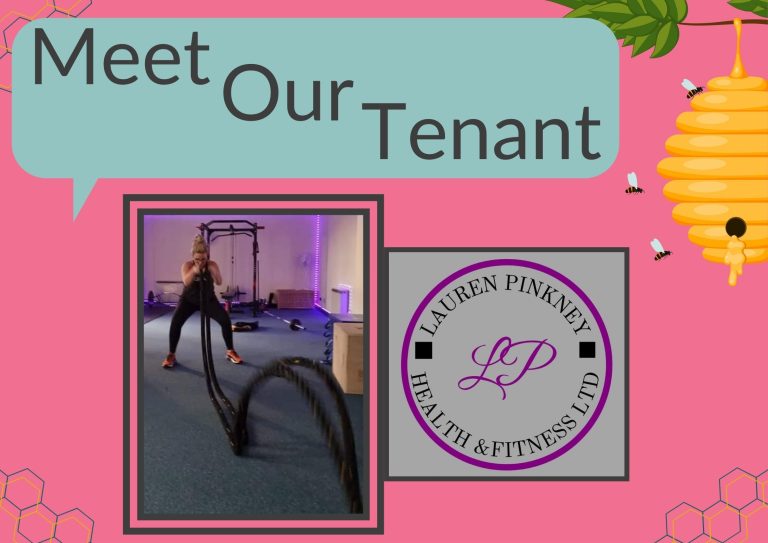 Lauren commenced her tenancy with Ards Business Hub in June 2021 and is located at Strangford Park.  Find out more about her below: –
Please introduce yourself.
I'm Lauren and I'm the owner of Lauren Pinkney Health and Fitness Ltd.
What is your business and when was it established?
I offer a variety of small group training sessions as well as 1-2-1 personal training from a private studio. I started my business in 2016 and secured my own premises last year.
Why did you start your own business?
I wanted to help others see how beneficial exercise can be for their mental and physical health, making it accessible for all and make it less intimidating. Having my own business allows me to do this to the best my abilities and give my clients what they need – opposed to them adapting to a gym, I can adapt for them.
Who would be your clientele?
I have 3 main areas of clientele and find these often overlap:
Mental and physical health conditions including cardiac rehabilitation, MS, PTSD.
Pre and post natal clients (pregnant and new mums)
Females who want to train in a safe, comfortable and friendly environment with likeminded individuals.
What have been your hardest challenges and/or greatest achievements?
Challenges would most definitely be Covid and how it impacted our industry… but positively, Covid, has created a tighter sense of community amongst clients, support encouragement and a sense of wellbeing and achievement that are needed now more than ever. I'm proud of how welcoming, supportive and encouraging all my clients are towards each other in and outside of the gym. There has been some true friendships made.
What's next for your business?
I would like to continue and expand my portfolio of charities and other organisations I work with to provide programmes for them and their users.
Tell us a fun fact about yourself.
I hated P.E. in Secondary School… look what I do now and I love it.
If you would like to get in touch with Lauren email laurenpinkneyhealthandfitness@gmail.com .